How to find the cheapest air ticket. Top tips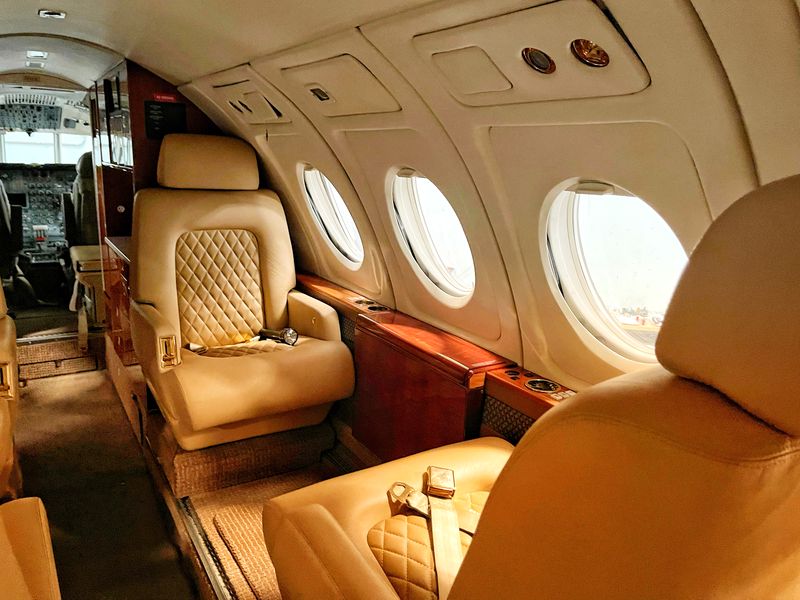 This article is designed for those people who want to find the cheapest tickets for their trip, also for those who are thinking what day to choose to get the cheapest ticket, as well as where is the best place to buy airline tickets, where you can get the nicest and cheapest deals.
All of the following tips will help you spend the least amount of money to buy your airfare and experience the best practices for finding tickets.
1. Keeping track of the best fares today
This is one of the best tips and it just consists of going to Fly.com - select the "best fares today" summary and you'll get a list of the best deals from around the world for two days. You can also select the city you want.
Hint: This website is not for booking, it lets you know which airlines will give you the best deals, and you'll understand the basic benchmarks for cost.
2. Search for hidden deals and prices on airline tickets to anywhere
Fly.com is far from the only choice if you want to see a complete list of deals based on cost. You can also use Airfare Watchdog or Google Flights - which give you a look at the best deals from your city. You can also look at all the dates and estimates there.
Google Flights gives you objective search tools - so you can determine the cost based on the date being changed or a specific date. If you don't yet know where you want to fly - this service can offer you interesting places.
Hint: You can also use the Scyscanner tool.
3. Nearby airports
Airports are also very important in choosing the best deals. All low-cost carriers most often choose the same airports. So if you don't book your trip well in advance (2-3 months beforehand) you may notice, for example, that Thursday flights are cheaper than Sunday flights. If you realize that the airport terminal in your city does not offer a good deal and does not match the level of expense that you expect, you may want to consider getting a quote from another nearby location. Sometimes spending a few extra hours commuting to the airport can save you a lot of money.
You still have to spend a few hours if you want to choose the best deal, so choosing the best airport is just as important a decision.
Don't forget: Your spending plan should also include the expenses you make while you're getting to the airport. If you realize that spending will be impractical, or will take too long - then rule that option out.
4. Be more flexible and choose the best time to book your flight
Time is the most important factor in booking tickets for your trip, and it's really hard to pick one particular day in the week that will be the cheapest to travel. When you think about buying a ticket - look at how often people fly on that day, and what holidays or events are going on in the country you are going to fly to.
How long before you fly should you get a ticket? The best option is usually 60-90 days before your intended trip, but don't think that choosing too far in advance can save you much more money. In fact there are many situations where a ticket bought 9 months in advance can cost the same or sometimes even more than a ticket bought 3 months in advance. Sometimes even a late flight can be very cheap. No one can know that for sure.
What days and dates would be the best choice? Saturday, Wednesday and Tuesday are still fairly unusual days, but basically the day can always be different. If you know exactly what you're flying for but don't care about the date, use your websites mentioned to help you find the best deal ahead of time. You can look at the entire contrast of offers and choose the best option, even though the dates may differ by only a few days.
Tip for the cheapest airfare: Instead of thinking about when to buy your airfare, choose a date during which there will be the lowest traffic (for example, the middle of the season). That's when the travel industry is asleep and the price won't be too high. It is important to be able to adapt in time.
5. Historical ticket prices
If you're having a hard time navigating how chaotic the travel industry and airfare can be, start by looking at the average historical price to find the best deals. Of course, this will just be a reconnaissance to help you navigate, but if you start to understand trends and price changes, you'll have a much easier time figuring out where you should buy your airfare in the future.
If you want to learn basic patterns, take a closer look at Admission Detective. Hopper can also help you - additional knowledge in our business will not be superfluous.
Once again, find out and evaluate what events are planned in the place you decide to go to figure out the best time to book your trip.
6. In your search engine, you can set an alert that lets you know the lowest price
Adaptable dates for an airline ticket are not right for everyone. So if you don't want your finances cornered and don't want to book tickets at the very last minute, but you do have a date and a goal - then you'll benefit from setting an alert that helps you keep track of price changes.
Kayak or AirfareWatchdog give you the ability to put alerts on airfare changes, depending on which flight you want. Hopper will help you roughly predict the cost of your ticket and send an alert to your cell phone.
7. Fast!
If you really need to save money and you like to hurry - the new fares are right for you. It used to be a basic secret for all travelers, but today it's open to almost all people.
Error fares or Glitch Deals are when the cost of a flight is listed incorrectly (aka price glitches). Sometimes they can occur just from the fact that some of the employees have the wrong price on the ticket and then the flight that should cost $500 turns into a $50. Such glitches can last several hours before someone discovers the mistake.
Tip 1: It's up to the carrier to decide whether or not to honor the mistake. In some cases, they won't do anything about the ticket you bought and you can get to your dream destination for pennies, and sometimes they still won't let you fly away so easily because of a pricing error.
Tip 2: The key is not to try your luck. Don't call the carrier to see if your ticket is valid, and don't rush to book your hotel. Just wait for a while, and the carrier will either contact you and refund your money or you can complete your trip.

So when is the best time to book these mistakes? Exactly now! Let's find out how you can spot such mistakes:
8. Newsletter about cheap airline tickets
If you see the perfect offer and navigate as quickly as possible, you're doing great.
Dollar Flight Club and Scott's Cheap Flights are perfect deals for many travelers. They are quite professional and quick to find the best deals. There is a paid option and a free option. The paid one has quicker alerts.
You can also look at the Facebook page of these organizations, which also often list airline tickets with errors.
Important to know: By the time the information about the flight and the price of the ticket appears on the Internet - these tickets quickly disappear. If you want to be the first to know, e-mail or phone alerts are the right way to do that.
9. Cheap Blind Air Ticket
Although this program no longer exists - there are others that are similar. Priceline Express Deals - popular in the market for flights, and in the market for choosing hotels.
Their Express Deals will help you choose a cheap ticket, but you won't know the takeoff time, postdocs, and plane. Also, you probably won't know the number of stops and connections until you buy the ticket itself. That said, if you decide on such an express deal, there will be no refunds. If you're thinking about how to buy a ticket at the last minute while spending the least amount of money, this might be an interesting option for you.
Tip: It is important to pay attention to the various subtleties in order to detect these advertisements before buying a ticket.
10. Airline tickets on discount sites
Discount airline ticket sites can sometimes scare the unprepared traveler. It's not always easy to tell if such an offer is real. Consider the Groupon site - it can tell you a lot of great deals.
If you're looking for the best deals, don't limit yourself to Travel Zoo or Groupon Getaways if you want to find the nicest option for your flight. However, if you evaluate the different reviews, read the fine print, you will be pleasantly surprised by the possible options.
Was this article helpful?
141
Posted by:
👨 Linda J. Schatz